Michigan Democratic representative Alabas Farhat proposes a bill targeting illegal disposable e-cigarette products disguised as everyday items or school supplies.
According to a report from Arabamericannews on October 29th, Democratic Representative Alabas Farhat of Michigan has introduced House Bill 5198 with the aim of tackling the illegal sale of disposable e-cigarette products disguised as everyday items or educational materials. These products, manufactured overseas and illegally sold in Michigan, have recently gained attention due to their increasing popularity among young people.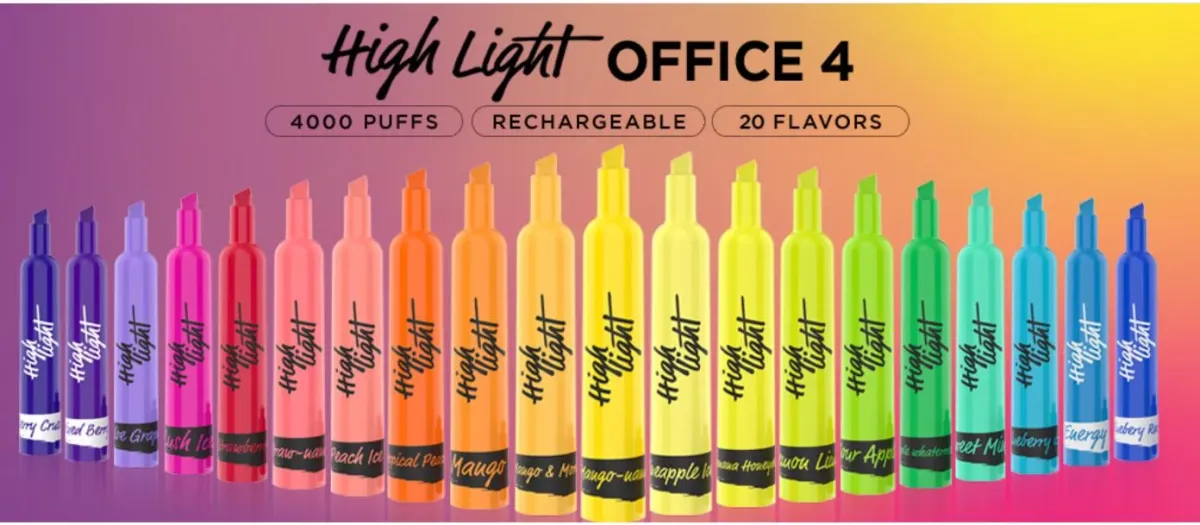 During the press conference, Fahart stated:
Those illegally sold disposable e-cigarettes and products designed to resemble stationary items, such as the HighLight Office 4, have become a disturbing trend. This legislation will specifically target these products, as well as other products that use flavors like 'cookie' or 'cake' to attract adolescents. This bill will take us one step closer to creating a safer and healthier environment for children.
The bill focuses on prohibiting e-cigarette products that imitate everyday items, particularly those that are misleading, such as fluorescent pen e-cigarettes, as well as brands or marketing descriptions that use terms like "cookies," "cakes," "pies," "desserts," flavored beverages, celebrity portraits, and other imagery that appeals to minors.
In addition, it grants law enforcement agencies the authority to confiscate, seize and destroy such prohibited items. Violators will face fines, with the first offense starting at $100, increasing to $500 for a second offense, and a maximum fine of $2,500 for a third offense. Bill 5198 will be submitted to the committee for review in the coming weeks.