Customs officials in Valenzuela City, Philippines, discovered an estimated ₱1.428 billion worth of smuggled e-cigarettes in a warehouse.
According to Filipino media outlet Philstar, on October 27th, the Philippine customs authorities discovered a suspected smuggling operation of e-cigarettes in a warehouse located in Valenzuela City. The seized contraband has an estimated value of around 1.428 billion Philippine pesos, equivalent to approximately 25.1 million US dollars.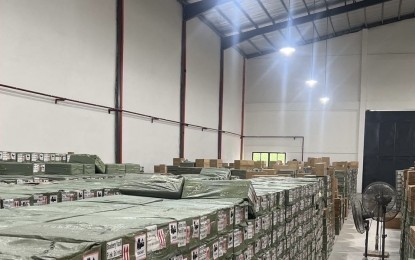 According to Verne Enciso, Director of Customs Investigation Services, a warehouse located in the Industrial Park in West Canuma District is found to host a significant amount of illegally stored e-cigarette products that have not been properly taxed.

After being authorized by Customs Bureau Director, Bienvenido Rubio, law enforcement officers conducted an inspection of a warehouse, where they discovered "approximately 14,000 boxes, containing an estimated 1.4 million disposable e-cigarettes of 10 milliliters each, labeled as Flava brand e-cigarettes.
The manager responsible for the outsourcing of warehouse operations has been requested by the customs authorities to provide "proof of tax payment for the goods and any other required import documents," according to customs officials.
According to customs estimates, the sale of these 1.4 million e-cigarettes at a price of 500 Philippine pesos per unit could cost 700 million pesos. Based on the consumption tax levied on e-cigarette liquid, the government could collect a consumption tax of up to 728 million pesos.
If the warehouse management is unable to provide documentation of tax payment, they will face charges of violating the "Modernization of Customs and Tariffs Act".