Chinese e-cigarette brand GeekVape is reportedly recruiting sales agents in Japan, indicating its potential entry into the Japanese market.
On October 26th, 2FIRSTS discovered that GeekVape, a well-known e-cigarette brand in China, is recruiting a sales agent responsible for the Japanese market on PR Times, Japan's largest PR distribution agency. This move suggests that GeekVape is likely attempting to enter the Japanese market.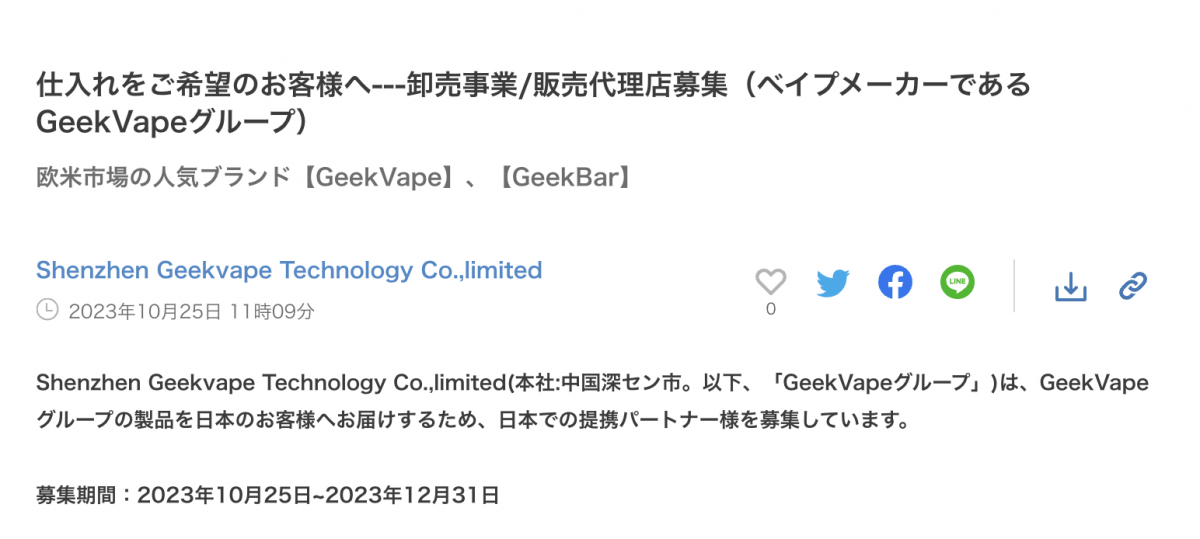 According to reports, GeekVape is actively seeking partners in Japan to expand its sales market and increase revenue by offering its products to Japanese customers.
In addition, GeekVape showcased three products on their website, namely the open-system product GeekVape Aegis L200, the disposable product called GeekBar, and the heat-not-burn product called Fasoul.